CM Travel Ltd. Has been planning dream vacations for people across the Lower Mainland for over 20 years. We have shown dramatic growth over the years, primarily because of the dedication, hard work, and travel experience of our agents.
​
If you are a group of 8 or more planning a wedding, family trip, reunion, stag, or girls' weekend, contact our group specialists at www.groupitvacations.ca.
​
We also take great pride in servicing our Law Enforcement, Military, Corrections, EMT, Medical and Teachers across North America. We have over 25,000 members at www.vacationsforheroes.com. Let us help you plan your next Dream Vacation. There is no cost to you, but many benefits to using the services of our dedicated travel professionals.
​
We love hearing from you!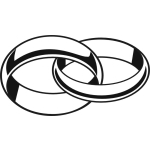 GAdventures with Lindsay

$1379 pp
Belize and Tikal - Dec 6/2019
8th person Free - Free Skytop Wedding

$1479

pp
Eldorado Seaside - 5 Star Dec 3/2019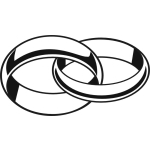 Royalton Cayo Santa Maria-
5 Star
#1 Resort in Cuba
$799
pp
Cayo Santa Maria, Cuba- Oct 24,2019
11TH Person Free!! Groups save $300! $1099

pp
Mayan Riviera - Azul Fives Sep 25/2019
Puerto Vallarta - Nov 10/2019
Palladium Vallarta - 4 Star $869

pp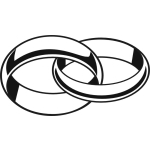 Top 7 Destination Wedding Locations
Planning a wedding is a tall order. From the venue to the menu, there's lots to think about. That's why more and more Canadian couples are opting to melt some of their nuptial stresses away by heading to Mexico and the Caribbean to host their big day. If you are considering this attractive option, here are some destinations .....
Travel with Lindsay
Lindsay is privately escorting a group of 16 ppl with G Adventures to Croatia and the Balkans May 18, 2019. The Balkans are just getting noticed as a great European travel destination - we can't believe it took so long! Situated on the balmy shores of the Adriatic and home to some of the most wondrous landscapes, monuments, and villages you'll ever see, this part of the world still feels like a well-kept secret. This adventure showcases the region's compelling history and scenery and allows time for outdoor pursuits like kayaking and hiking. Full Details
Email her at lindsay@cmtravel.info
New Caribbean Resorts to Keep on Your Radar for Winter Getaways
Summer is winding down, which means we have only a couple months of temperate fall weather before winter makes its chilling return (at least for most of us here in the Northeast).
​
Looking ahead to the upcoming winter... Read On
44787 Anglers Boulevard, Chilliwack, BC V2R 0X7
reg #25182