CM Travel Ltd. Has been planning dream vacations for people across the Lower Mainland for over 20 years. We have shown dramatic growth over the years, primarily because of the dedication, hard work, and travel experience of our agents.
​
We also take great pride in servicing our Law Enforcement, Military, Corrections, EMT, Medical and Teachers across North America. We have over 25,000 members at www.vacationsforheroes.com. Let us help you plan your next Dream Vacation. There is no cost to you, but many benefits to using the services of our dedicated travel professionals.
​
We love hearing from you!
​
Also visit our sister company Vacations For Heroes.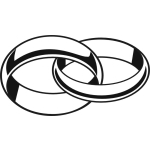 GAdventures with Lindsay

$1369 pp
Save up to 50% on a wide variety of all-inclusive European river cruises

$3699

pp
Crystal Cruises - Flexible Dates
Belize and Tikal - Nov 5/2021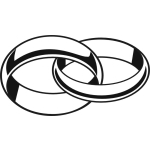 Royalton Cayo Santa Maria-
5 Star
#1 Resort in Cuba
$1335
pp
Cayo Santa Maria, Cuba- Jan 6, 2021
11TH Person Free!! Groups save $300! $1199

pp
Mayan Riviera -Azul Riviera Feb 2/2021
Puerto Vallarta - Apr 21/2021
Palladium Vallarta - 4 Star $859

pp
Princess Cruises- Dec. 6/2020
Hawaii Cruise

-

Free Wifi, gratuities & drinks!

$1443

pp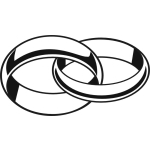 Norwegian Cruise Line Will Return with Temperature Checks, No Buffets
Norwegian Cruise Line will begin sailing again with a brand new set of health and safety measures onboard its ships.
​
In a letter to its travel advisor partners on Monday, NCL said that it was launching Sail Safe, a set of "stringent health protocols and supporting innovation to meet and exceed industry and health standards," in order to ensure the safety of both its future guests and crew members......Read On
Why Sustainable Luxury Travel Will Be in Demand Post-COVID-19
Sustainable luxury travel will be in high demand in 2021 after COVID-19, predicts Torunn Tronsvang, CEO and Founder of Up Norway, tour operator focusing on Norwegian experiences.
​
Based on inquiries Up Norway has received over the last few months, Torunn believes there is a dormant demand for travel, specifically sustainable luxury travel, which will grow once it's safe to do so.
​
The Bahamas Will Start Welcoming International Travel on July 1
The Bahamas will reopen its borders to international travel starting July 1, the Bahamas Ministry of Tourism & Aviation announced on Wednesday. The country, which has been essentially locked down since March 24, will reopen in a few phases.
​
The process will start on June 15, when it begins to welcome boaters, yachters, and private aviation to return to the Bahamas, which it says will...
​
​
44787 Anglers Boulevard, Chilliwack, BC V2R 0X7
reg #25182